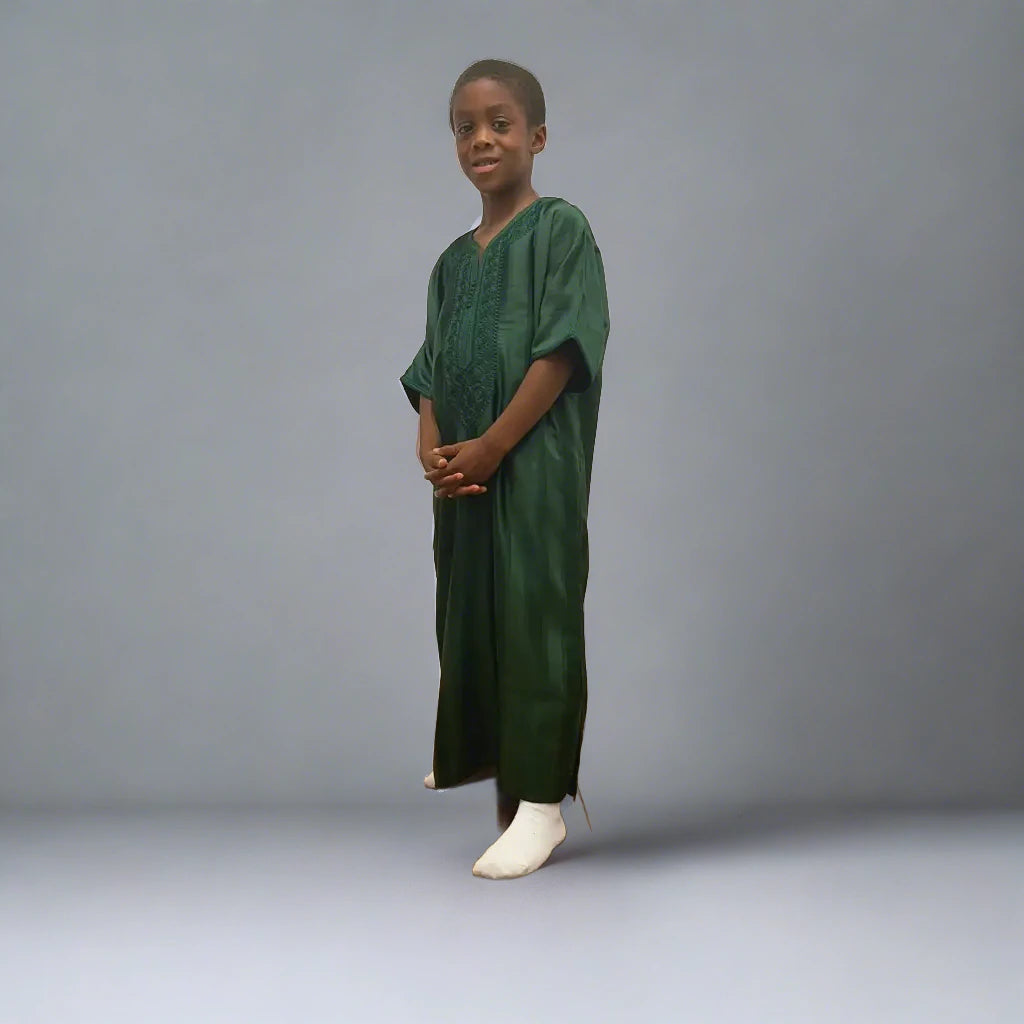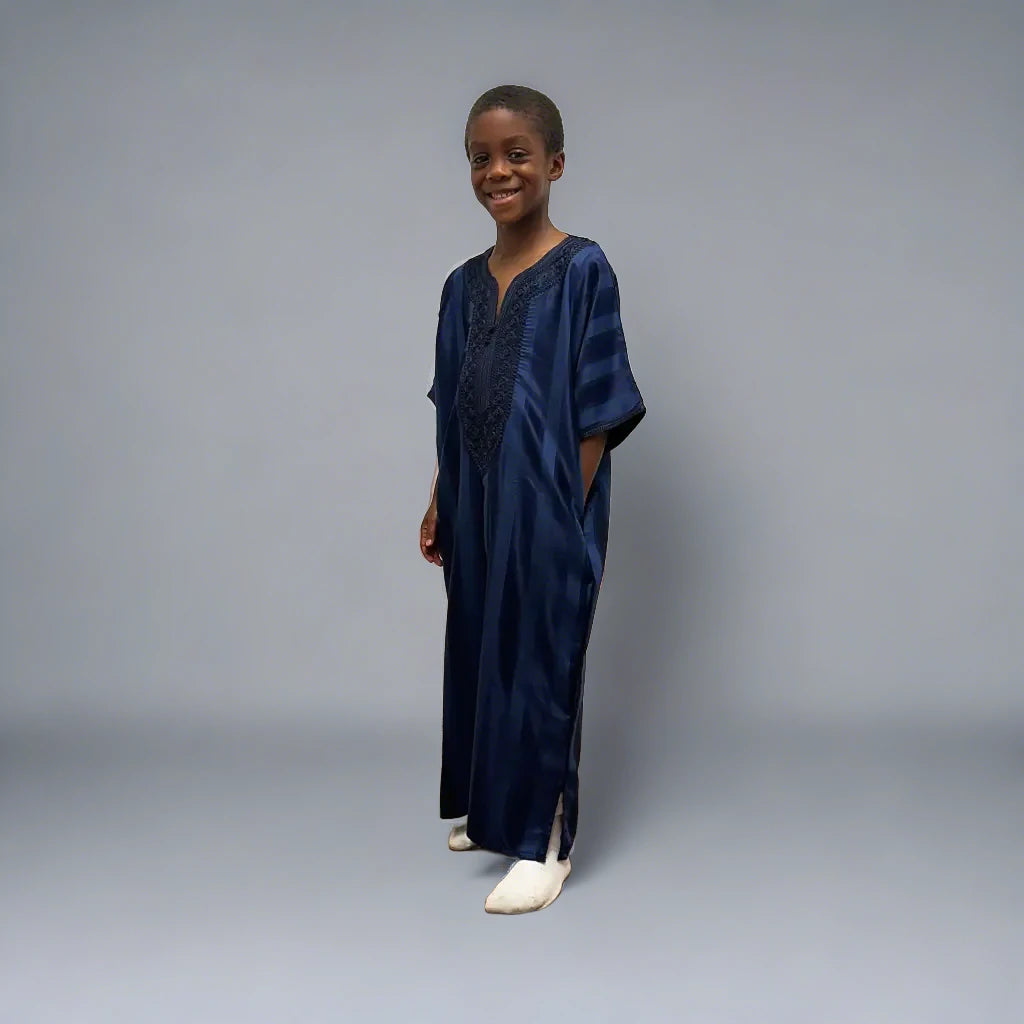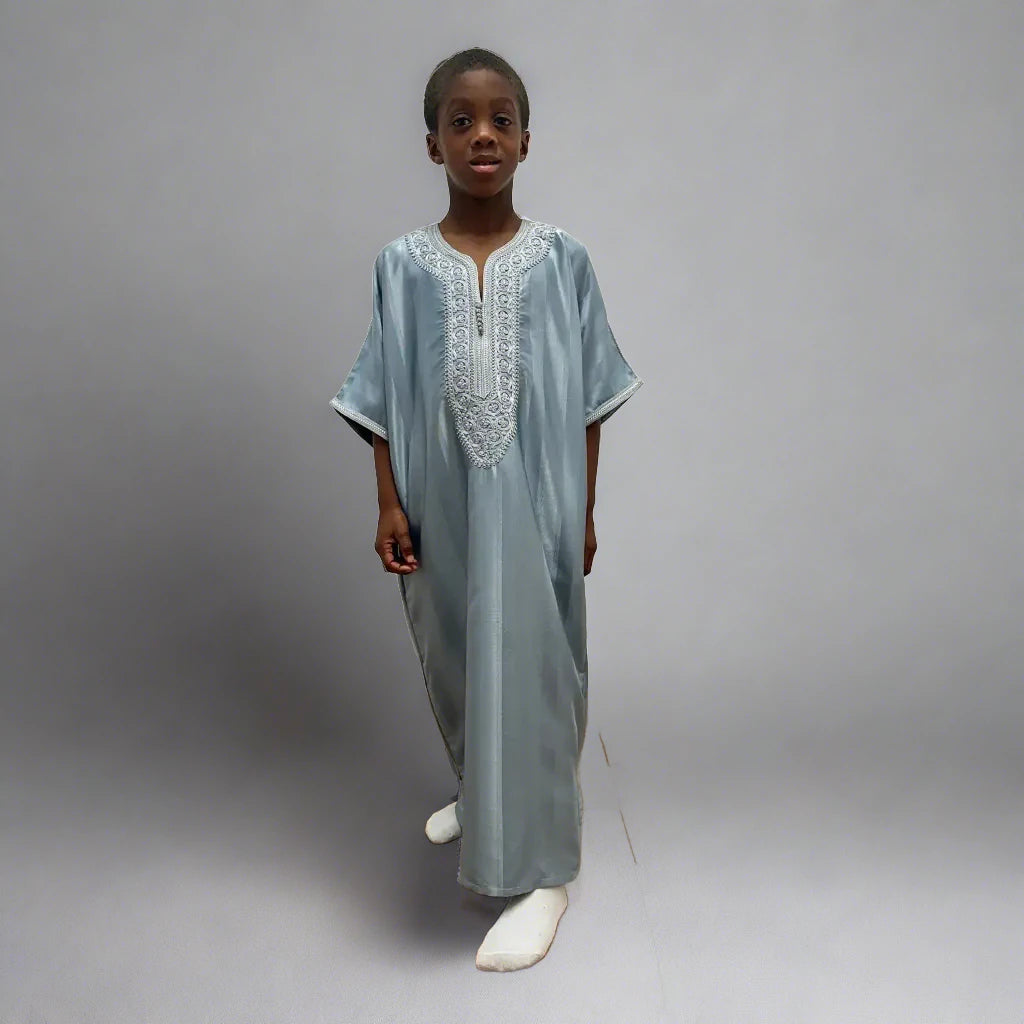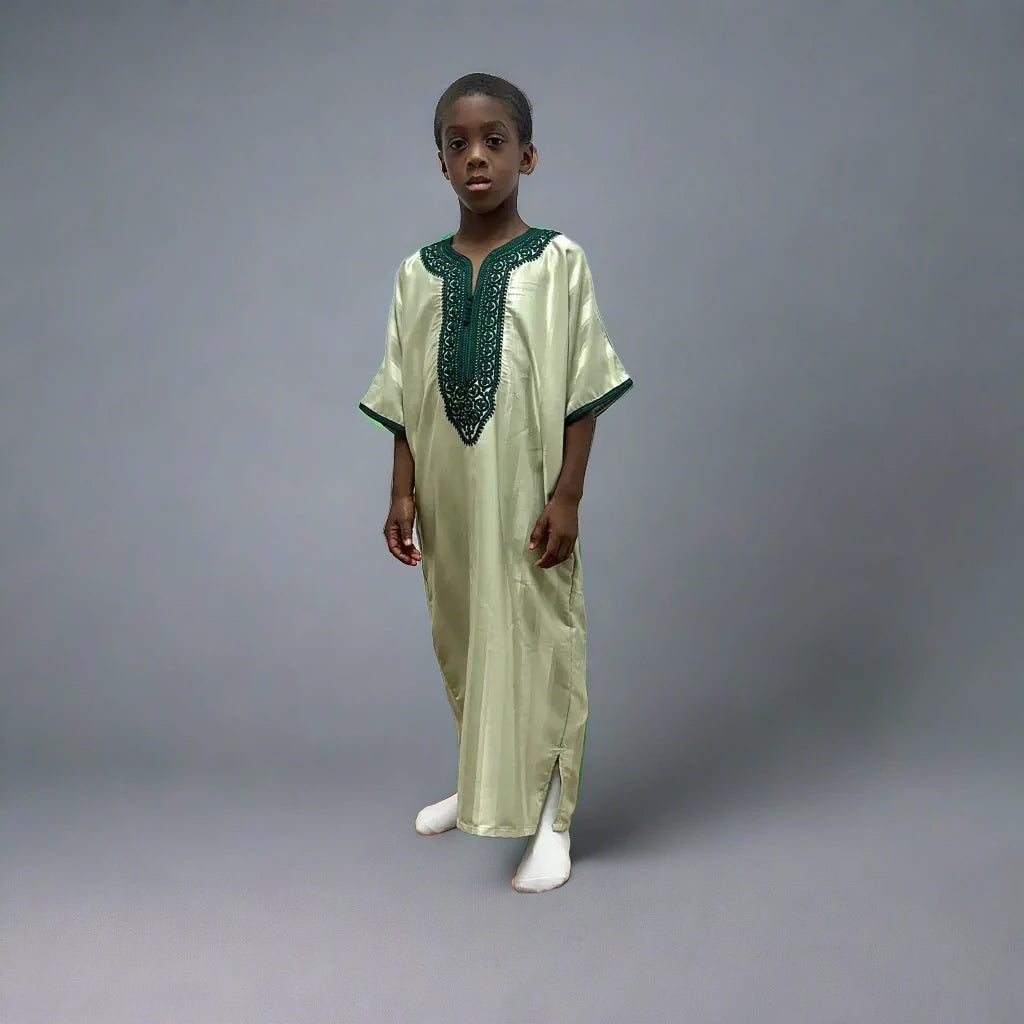 Kids Shiny Moroccan Thobe Collection
Introducing newarabia's Teens Jawhara Shiny Moroccan Thobe Gandoura

where traditional inspiration meets modern design.With its gorgeous sheen and plush feel, this piece truly stands out. Take your pick from our palette of eye-catching colours to reflect your unique style and mood. Plus, its care is as simple as a cold wash. Elevate your wardrobe with this chic and easy-to-wear piece that's not just a Thobe, but a tribute to Moroccan heritage. 
For those who are seeking a stylish and comfortable option, our Moroccan Short Sleeve Thobes offer a modern twist on the classic thobe. With their shorter sleeves, they provide a relaxed yet refined look that is perfect for warmer weather or more casual occasions.
Perfect thobe for teenagers and kids. 
Composite: 55% Rayon 45% Acetate

Construction: Woven
Washing instruction: Cold Wash 
Made in Morocco
Fabric : Jawhara
Composite: 55% Rayon 45% Acetate
Construction: Woven
Made in Morocco
For optimal care of your newarabia thobe, we recommend a cold wash. Gently hand wash or use a delicate cycle when cleaning, while avoiding the use of harsh chemicals and high-heat drying.
Our dedication to improvement means each newarabia thobe represents the best craftsmanship.
Kids Jawhara 🤴 Create Cherished Memories in Style 🤴
Our children's collection blends the richness of Moroccan tradition with a playful touch. It allows your young king to embrace the opulence of Shiny Jawhara, just like the adults. And the best part? You can match with your son, creating heartwarming moments and stylish family memories.